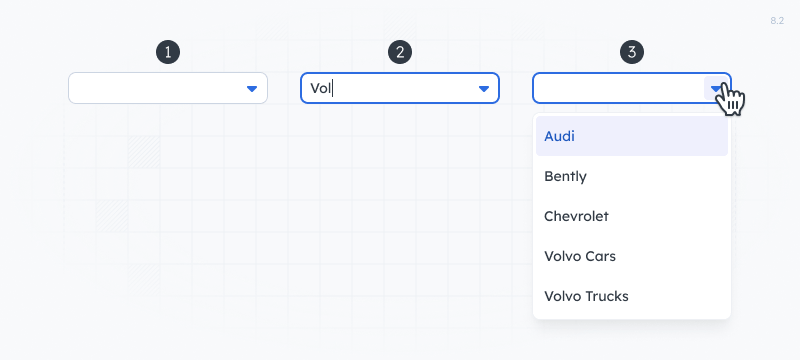 Textbox with dropdown in its initial state. It looks similar to a regular dropdown box.
---

But when clicked, it does not open up the dropdown list.
---

Instead, it lets the user type as in a normal textbox.
---

It's only when the user clicks the down-arrow that the list opens. The user can pick an item in the list, or type something else.