The textbox with redirect in it's initial state.
---

If the user enters a value that is deemed a duplicate, then you can display a forward message (if you want), and then the user will be redirected to another page. Presumably, in this case, a page showing the customer that the user entered.
---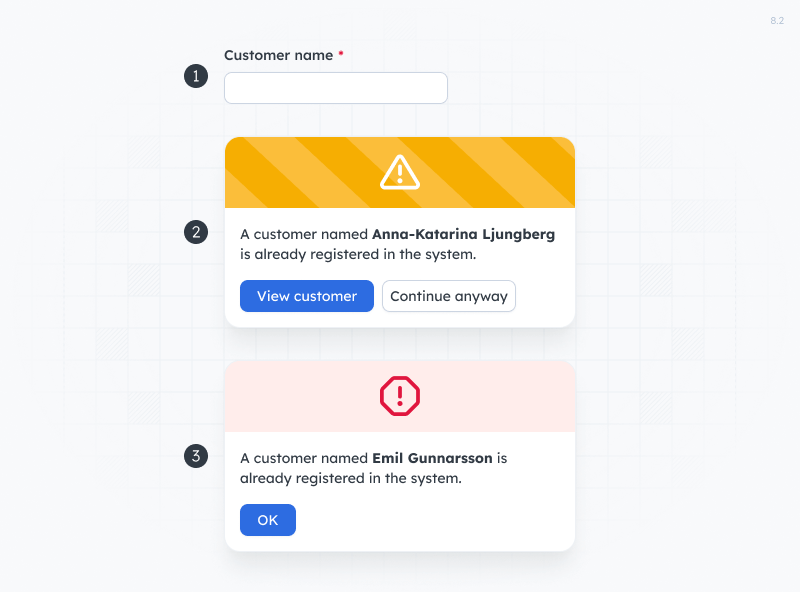 You can also display an error message without redirecting, if entering a duplicate value is considered invalid.